Ch.Tekoah's Tailored By Luke, call name "Taylor" has proven himself an indispensable sire for our line. He passes on, not only the best of himself in conformation traits for the showring, but in his wonderful temperament and comical Airedale ways.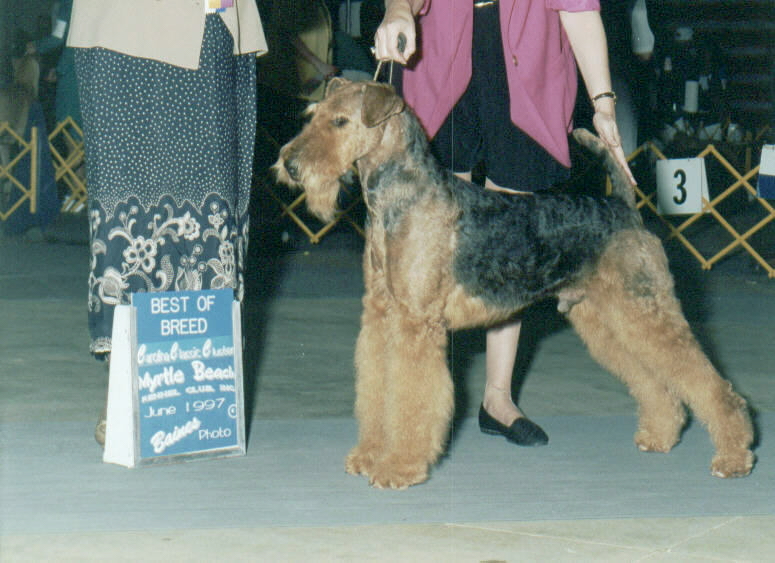 "Taz" with her owner/handler, Dave Hofeling, proving that they can have brains, as well as beauty!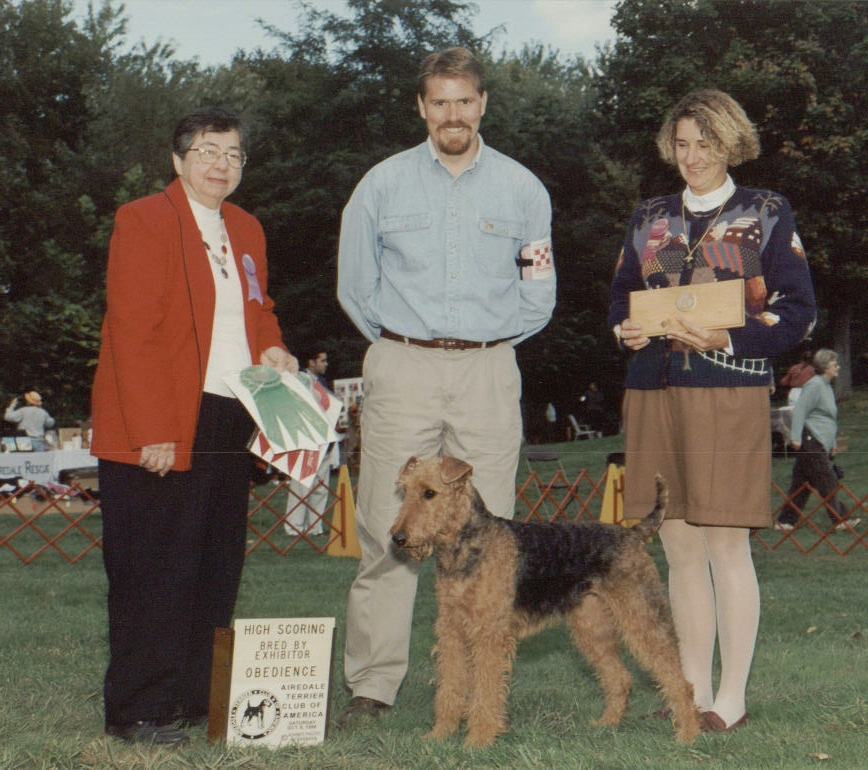 Ch.Tekoah's Talk of Talydale, "Gabby", owned by longtime friends Sheri Smith (Talydale)and Sarah Boyd (Brierby). This Taylor and Taz sister earned dual Championship titles (American and Canadian)as well as a Group placement before the age of two!
Ch.Tekoah's Original Sin, "Evie". Co-owned w/ my good friend, Sheri Smith of Talydale Kennels, we feel she is going to be one to watch. She earned her Championship Breeder/Owner handled, entirely from the Bred By Exhibitor class.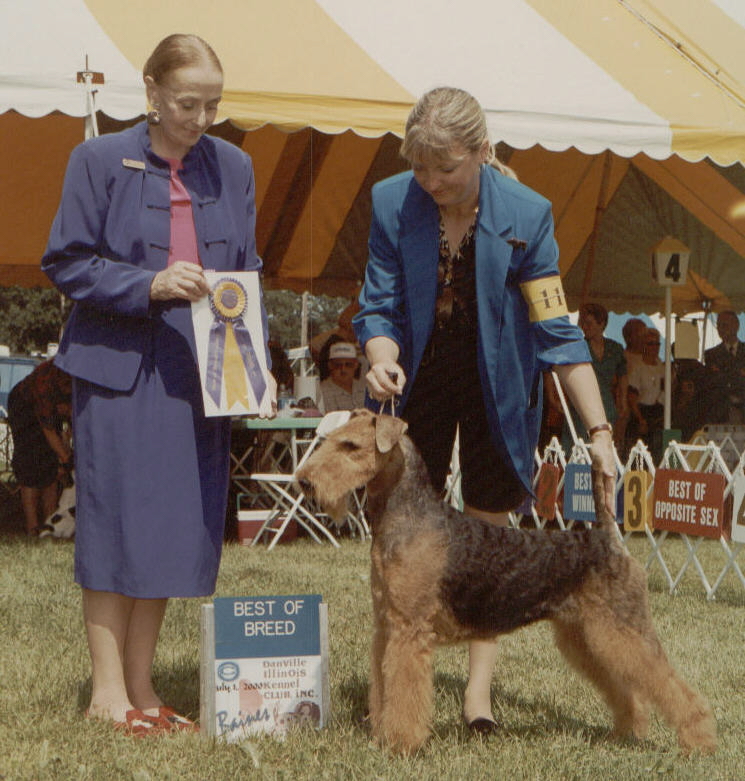 CH.Tekoah's Mighty Archangel. call name, Michael. Already proven, with beautiful puppies on the ground. Hips x-rayed good. Handsome to look at, goofy to live with. In typical Airedale style, he just thinks everything in life is a big joke!!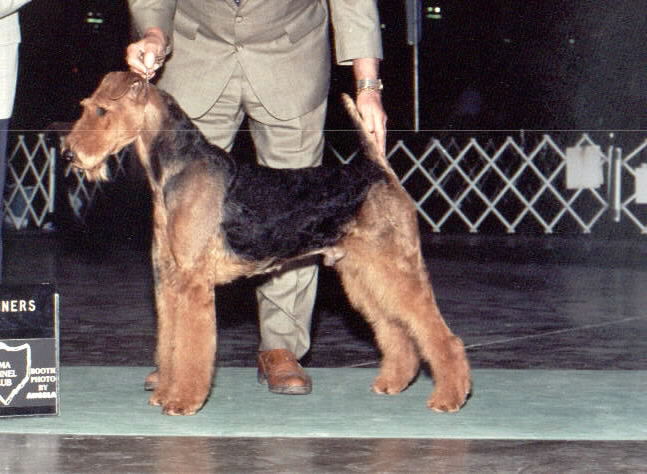 ALL PICTURES AND ARTICLES ON THIS SITE ARE COPY RIGHT PROTECTED. VIOLATERS WILL BE FINED AND PROSECUTED!!!