Ch.Tooright Stepping In Time, "Eddie". Bred by Steve & Kendall Peschock. This Group placing dog hit the ground running, quickly placed in Groups, was not only fun in the ring, but has passed the very best of himself to his offspring.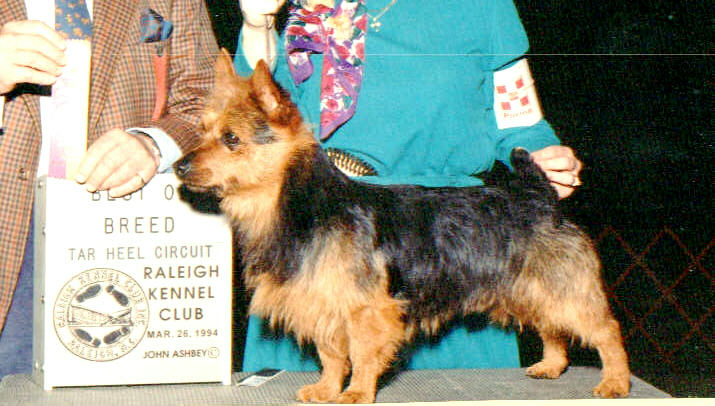 Ch.Tekoah's Victoria of Uluru, "Vicky", finished at a National Supported Entry, handled by 14 yr old, Heather.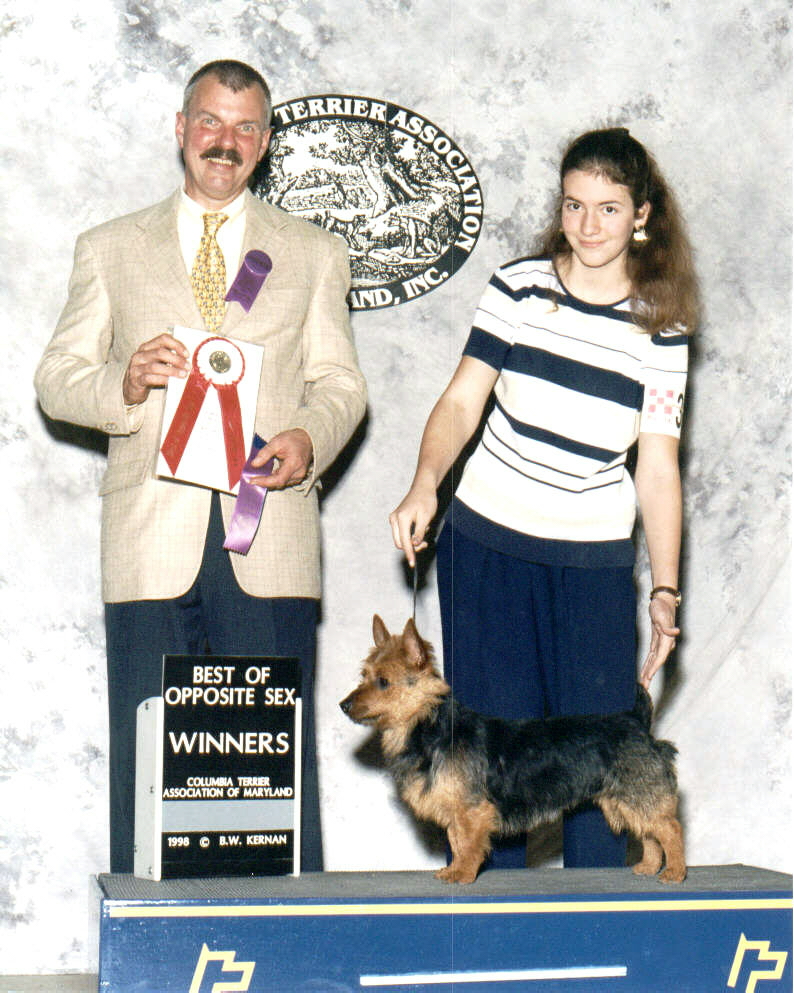 CH.Tekoah's Didjeridu of Uluru, "Digger". His boy, Michael, let us borrow him long enough to earn his AKC Championship title, before going back to running on the beach with him!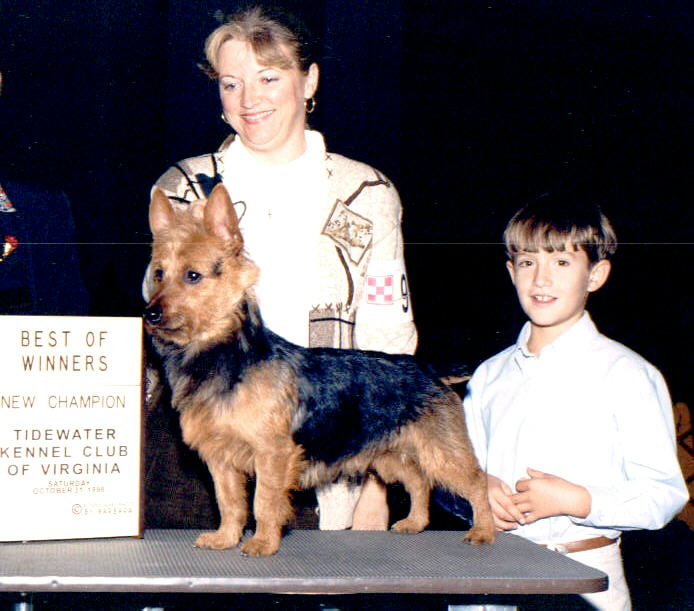 Ch.Tekoah's Worlwyn Water To Wine, "Wendy". Co-owned w/ good friend Lori Gutzwiller and handled to championship by another good friend, Annebley Aroney. Won her first major at the prestigious Garden State All Terrier Club.
Tekoah's Corroboree At Uluru, "Corrie", needs one 3pt major to finish, which would make both of Roo's first litters All Champion.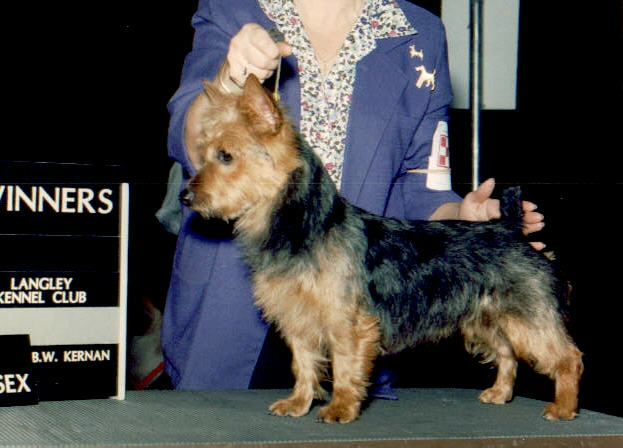 ALL PICTURES AND ARTICLES ON THIS SITE ARE COPY RIGHT PROTECTED. VIOLATERS WILL BE FINED AND PROSECUTED!!!